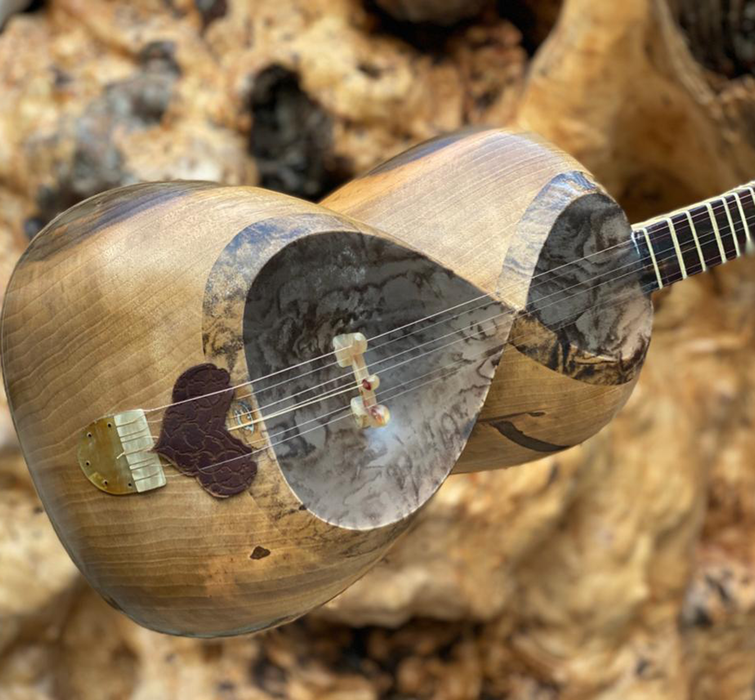 Tar - Made by Khojasteh
Sold out
Original price
$4,390.00 CAD
-
Original price
$4,390.00 CAD
$4,390.00 CAD
-
$4,390.00 CAD
Current price
$4,390.00 CAD
Tar is a string instrument. The Khojasteh Professional

 Tar is made of walnut wood and 

Ebony

it is excellent in sound quality. It is brand new and comes with a hard case. 
The tonal center or the base tone of the starting piece of any "Dastgâh" has a great role in tuning the middle eastern. We are going to assume that the white strings are tuned in "C". Most of the time the yellow strings are tuned in "G".
Tonewood:

 Mulberry

Neck: walnut

Made by Khojasteh

Free hard case