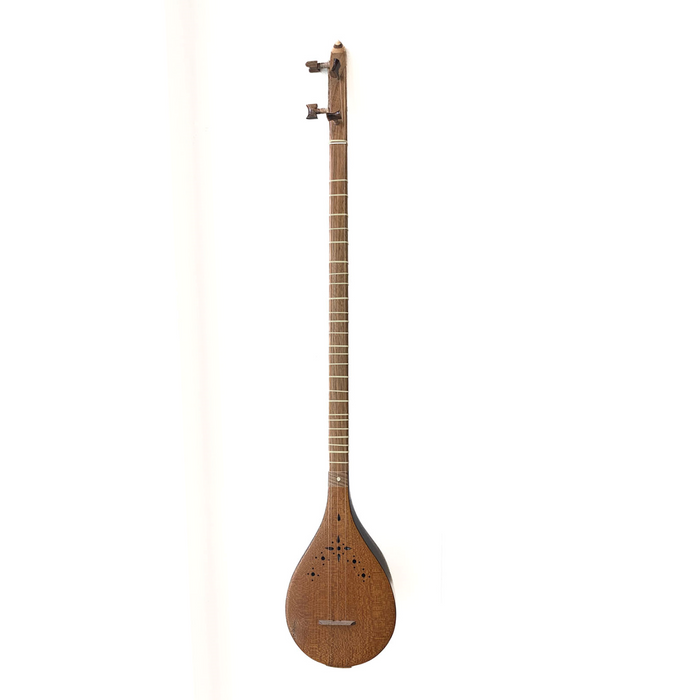 Persian Setar - String Musical Instrument - Made by Nava
Original price
$310.00 CAD
-
Original price
$310.00 CAD
$310.00 CAD
-
$310.00 CAD
Current price
$310.00 CAD
The body of the Setar is made from mulberry wood. The soundboard is made of thin wood, and the neck usually has twenty-five to twenty-eight adjustable gut frets.

The Setar typically has four strings; the strings are made of metal and are played with the fingers, often using a combination of plucking and strumming techniques.
The instrument has a vast repertoire of melodic pieces and modes with a rich history that dates back to ancient times.
 سه تار
Features 
Bowl: mulberry wood

Neck: Walnut

String: 4 

Maker: Nava